Midnight Motorway Blues - New release from Cole & Ward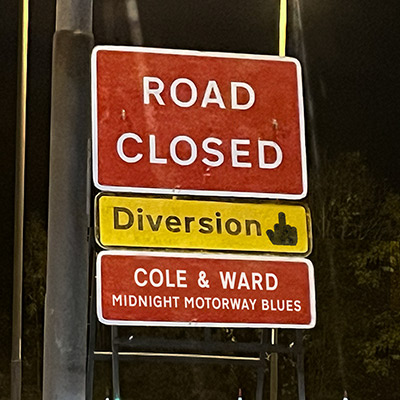 Ahead of their debut album, Cole & Ward have released their second digital single Midnight Motorway Blues. Released in conjunction with Green Bullet Records, the single is a groovin' lament about all the road closures that happen at night, making a musician's life hard on the journey home and was co-written by Mark Cole and Liam Ward.
Mark sets the groove with the guitar and hammond organ while Liam plays some great harp, driving the track forwards. The single is available here in our Digital Store.